Lower Dorćol, Belgrade, 2019
Responsibility for eastern imperial eagle is ours
Behind my new mural, which was painted on building in Dorcol, is the story of survival and the efforts of Bird Study and Protection Society of Serbia to rescue the eastern imperial eagle from disappearing from our sky. During the breeding season, they guard the last nest around the clock, thanks to which young eagles have been successfully taking flight for three years now.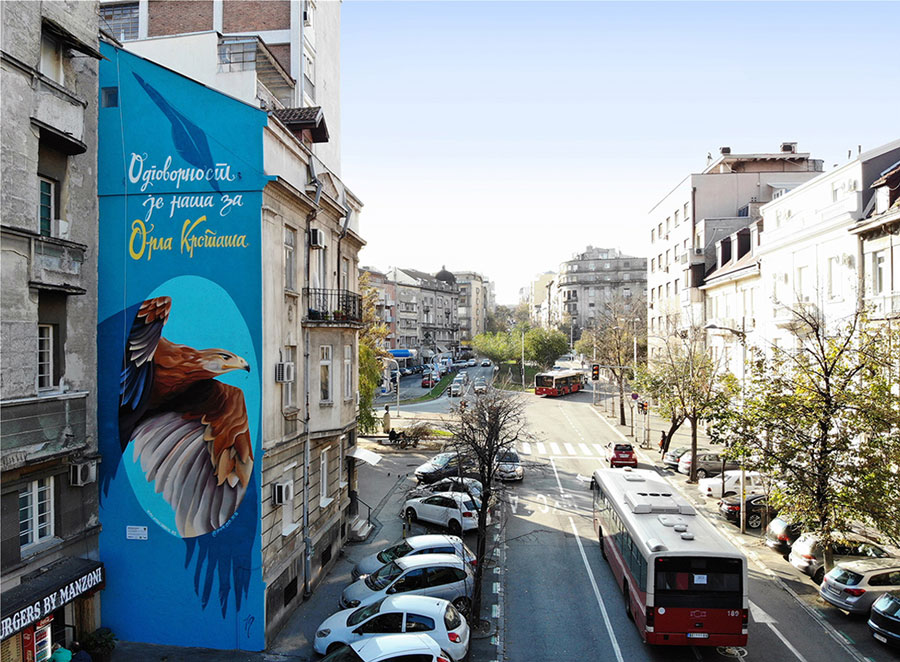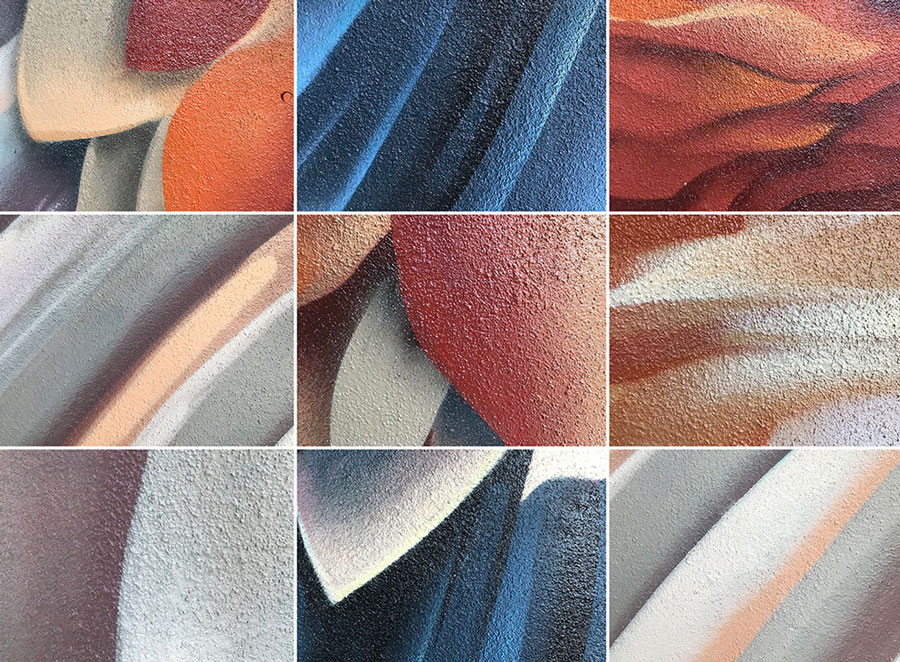 2017.
Coca-Cola limited edition bottle Vol 2
I had a privilege to collaborate on Coca-Cola Serbia's Limited-Edition Bottle 2.0 series, alongside five other local artists – Nemanja Jehlička, Monika Lang, Aleksandar Savić, Vesna Pešić, and EmaEmaEma.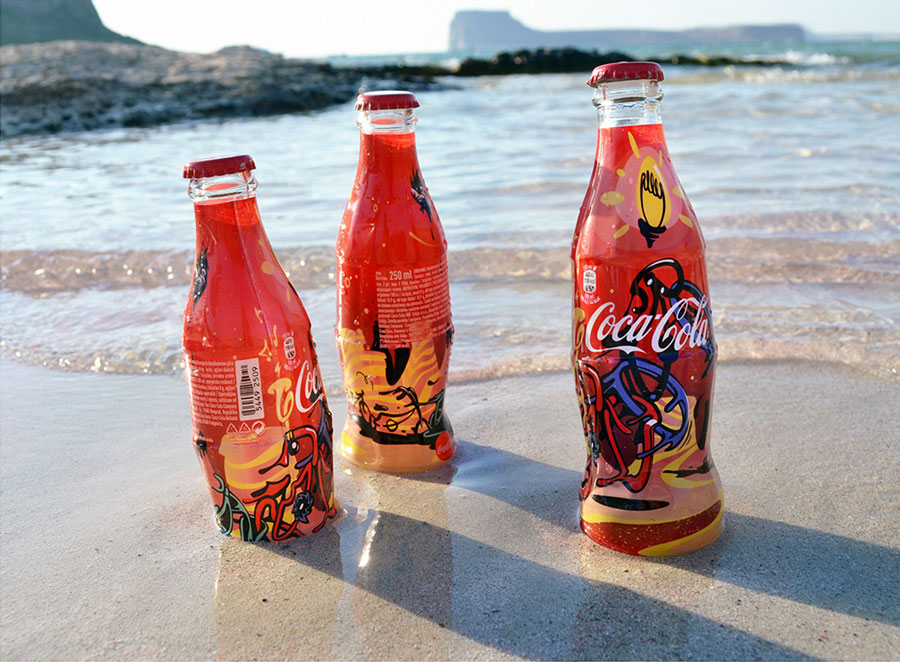 The goal was to illustrate different characteristics of Serbian people on Coca-Cola bottle and I was asked to make one for feeling of closeness and togetherness. So, I decorated my bottle with bicycles with wreathed wheels dancing traditional Serbian dance – Kolo.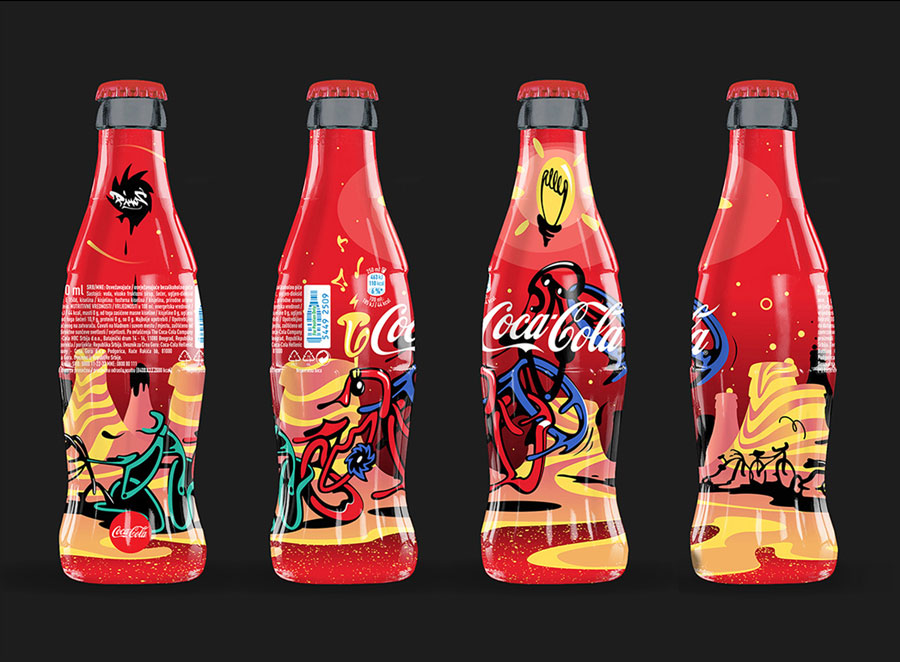 Aranđelovac, 2021
Pastry shop ``Osmica``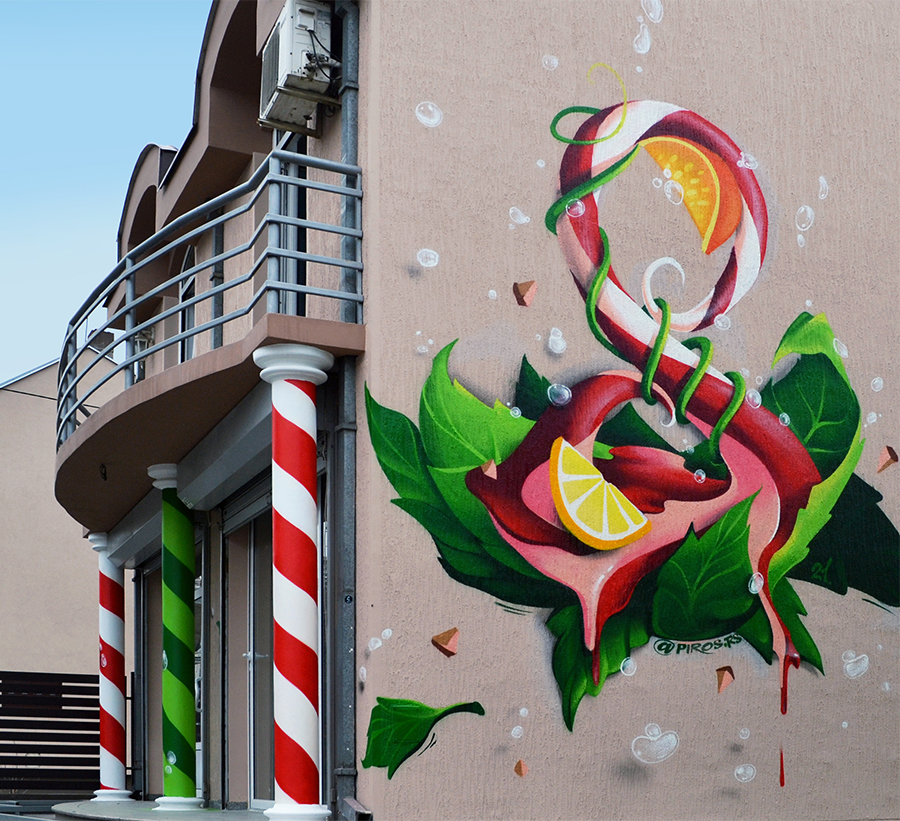 Belgrade, 2021
``Dope`` Cuts and shaves
Eight cities - eight murals, 2018-2019.
OPENS ON THE ROAD
Novi Sad was declared to be European Youth Capital for 2019 and it was such an honor for me to be part of its "OPENS on the road" project! The main idea of that project was to give one mural to each city in the region. So, I packed up my mask, gloves, brushes, cans, caps… and the tour began! I left my mark in eight cites: Zagreb, Sarajevo, Banja Luka, Thessaloniki, Podgorica, Budva, Buljarice, and, clearly, in Novi Sad.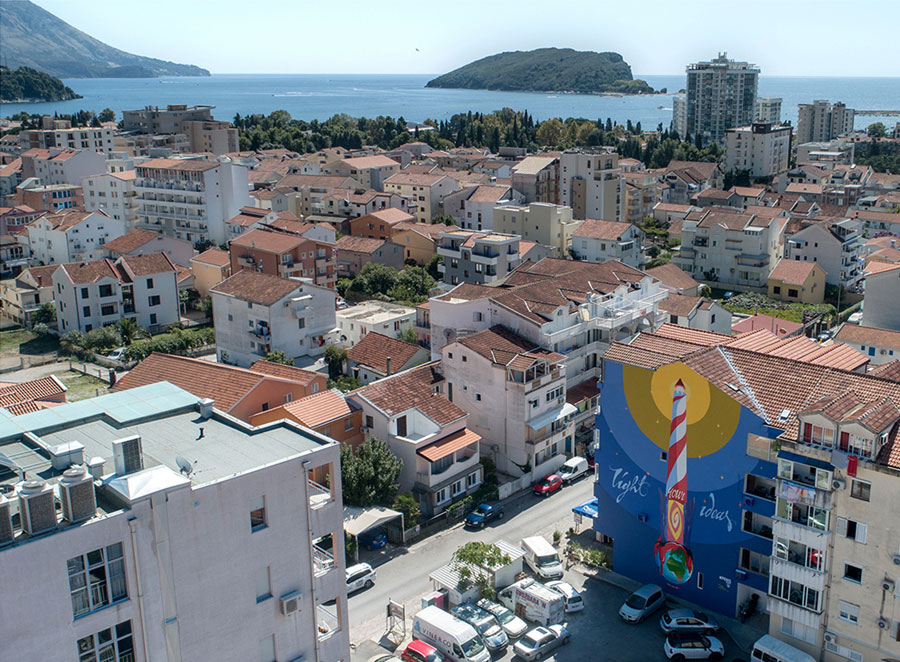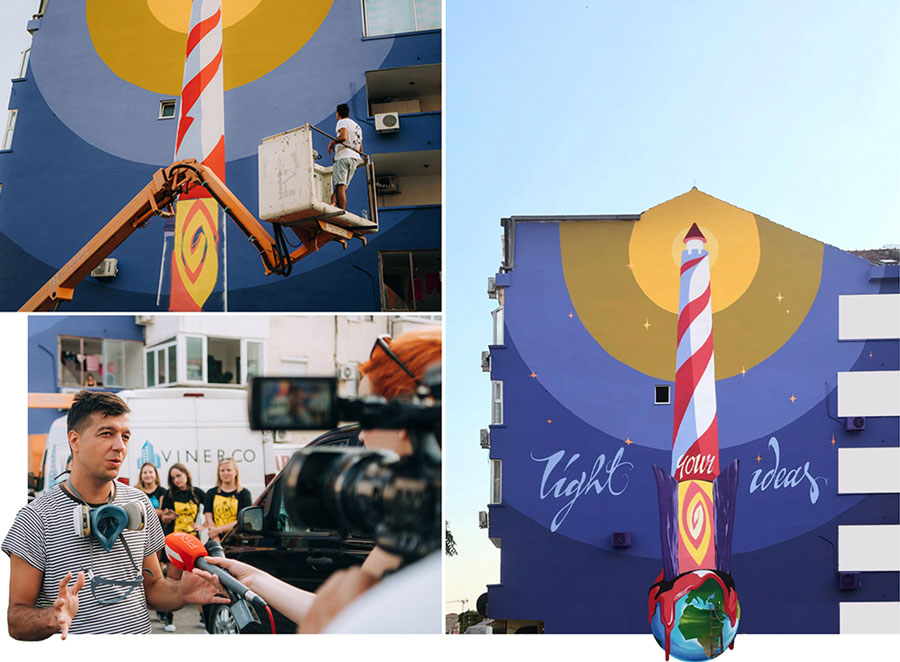 OPENS want to encourage young people to actively participate in the tidying up of their local community. Therefore, each mural I've done is based on key-values such as initiative, creativity, enlightenment, activism…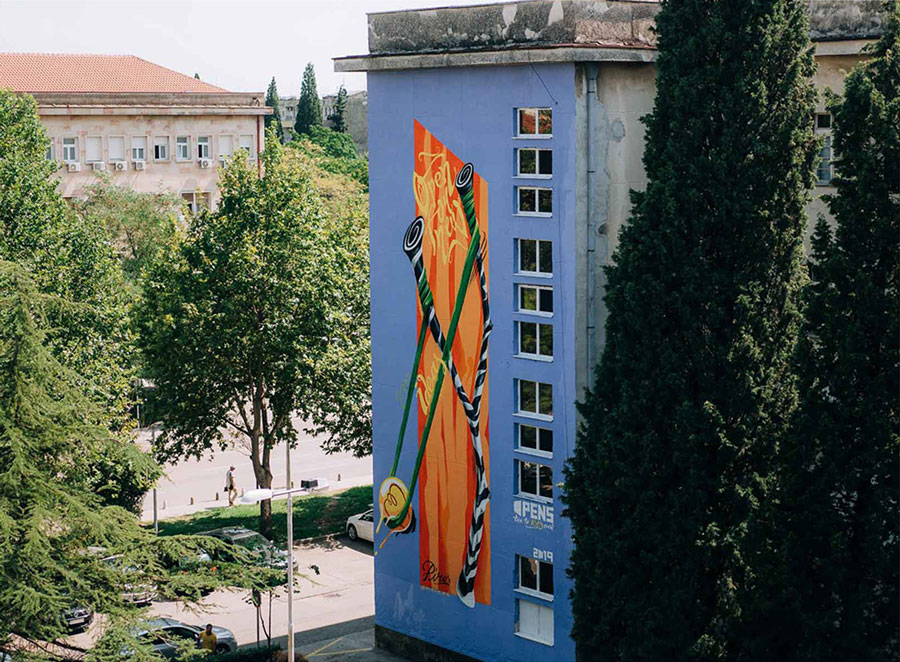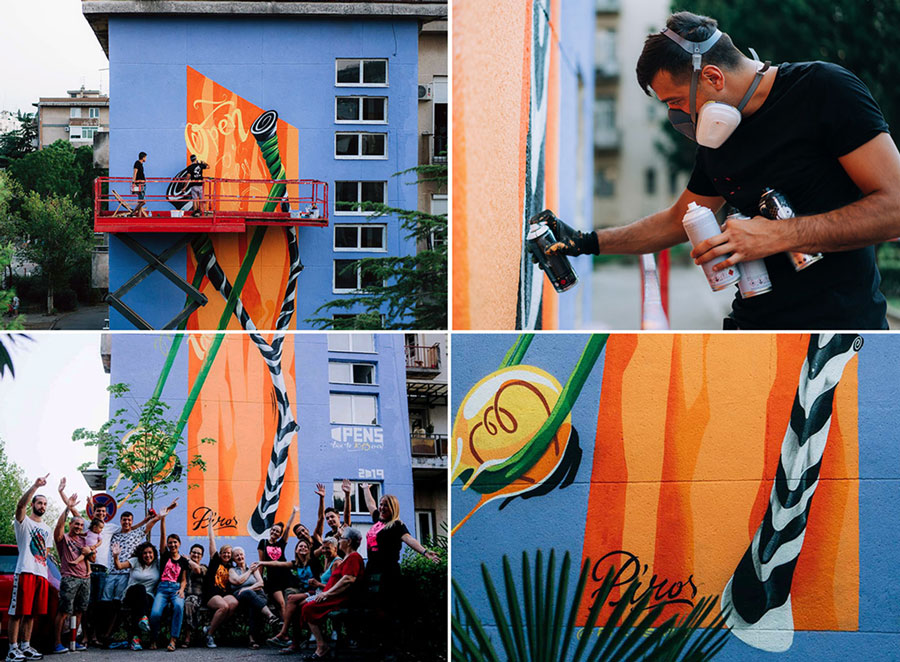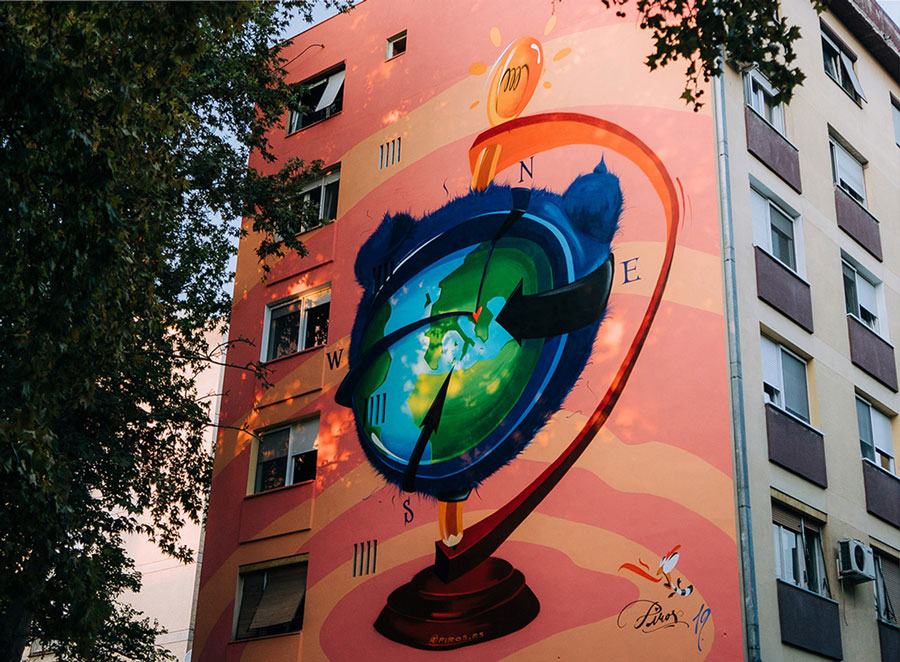 Photo: Vladimir Veličković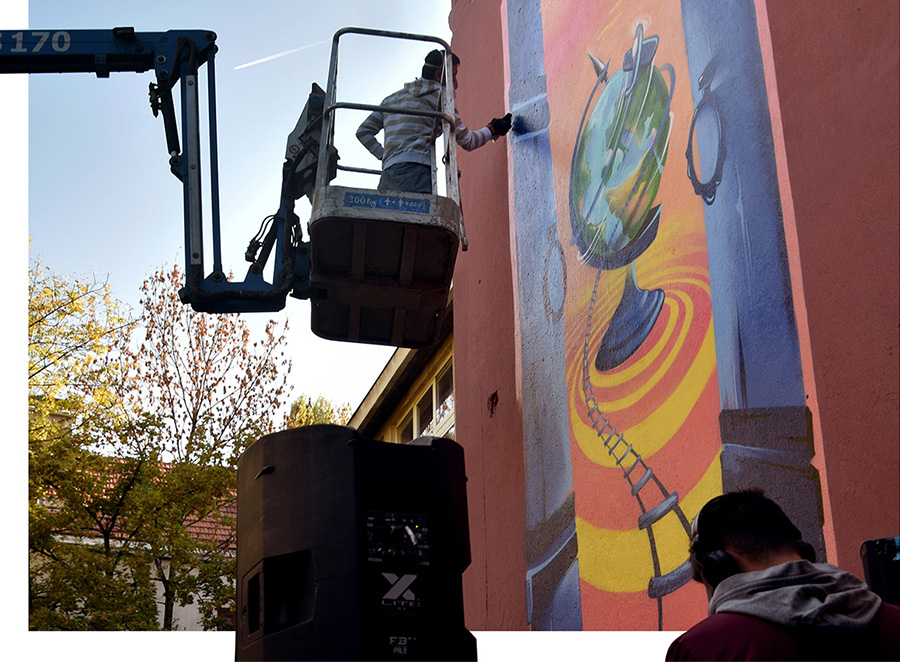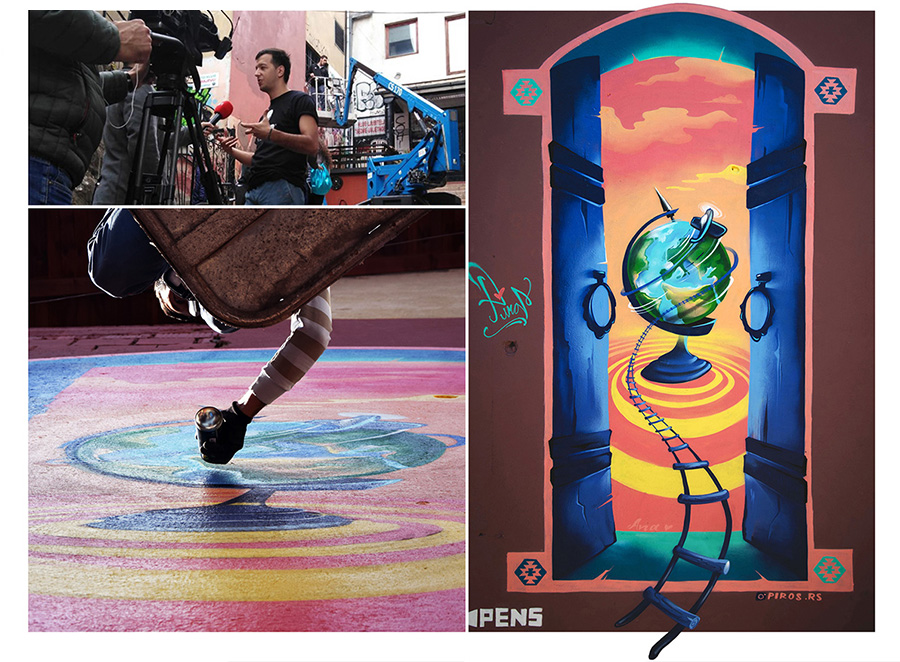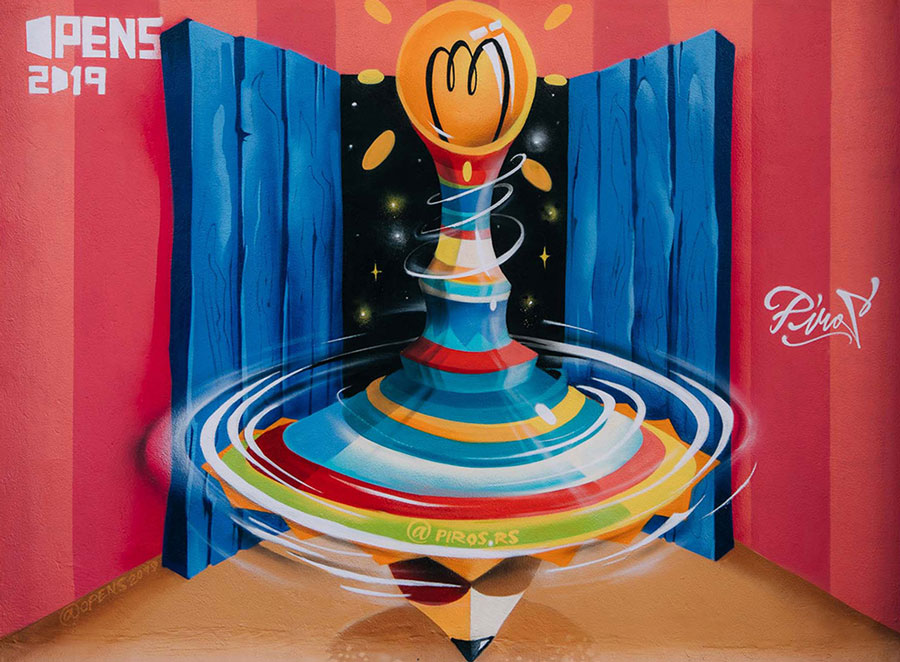 Photo: Vladimir Veličković